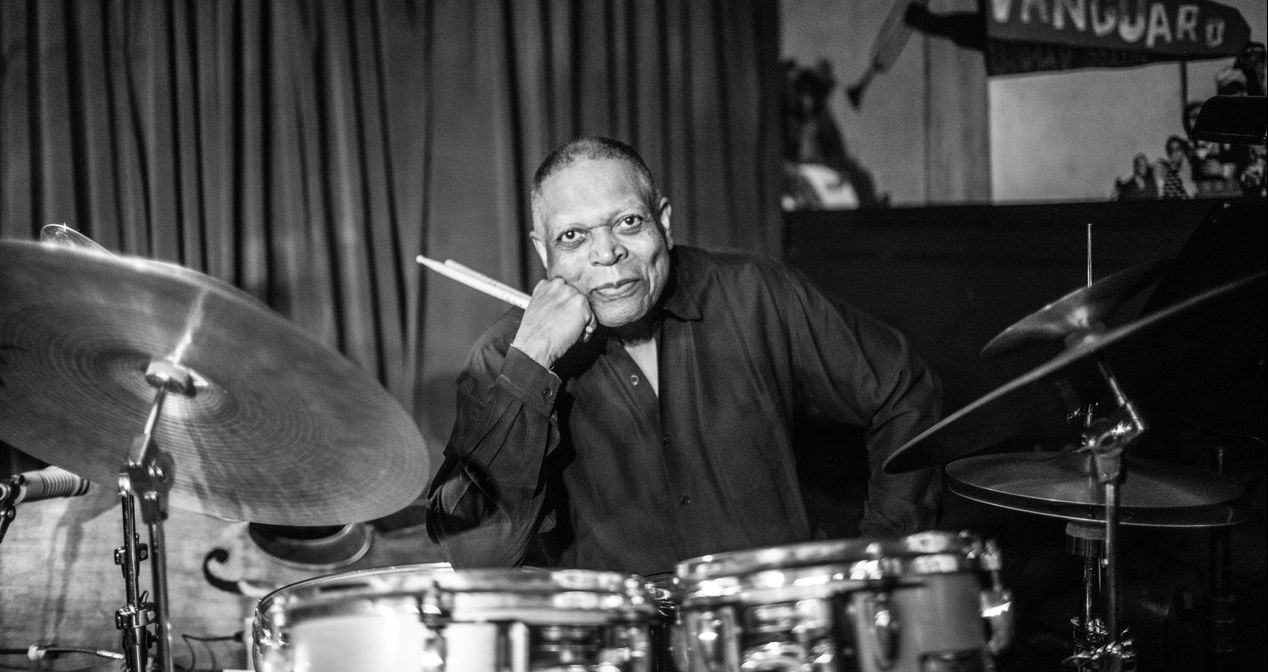 photo © Desmond White
Welcome to the official website of drummer Billy Hart.
The majestic drummer Billy Hart brought his extraordinary ability to both respond to and spontaneously shape a band's conception to three performances with three different groups. Freedom, discipline, daring, passion, swing, broken rhythm, orchestral textures, interactive sparring, shocking dynamics, astounding creativity and authority. Want to know what jazz is really about? Listen to Billy Hart.
— Mark Stryker, Detroit Free Press
---
2022 NEA Jazz Master
Billy Hart has been named a 2022 National Endowment for the Arts Jazz Master. The award ceremony was held in San Francisco on March 31, 2022. Read more.
---
Album Available Now: The Broader Picture
Billy Hart and the WDR Big Band. Arranged and conducted by Christophe Schweizer
"Eight Hart pieces are given expansive big band treatments here, highlighting the composer's way with the pen and his easily identifiable, impossible-to-duplicate drumming."
~ Dan Bilawsky (All About Jazz)
---